Le programme de la Quinzaine des Réalisateurs 2010
(20/04/2010)
Après la Semaine de la Critique hier, c'est aujourd'hui une autre sélection parallèle du Festival de Cannes qui annonce sa programmation que je vous laisse découvrir ci-dessous et sur laquelle je reviendrai bien évidemment.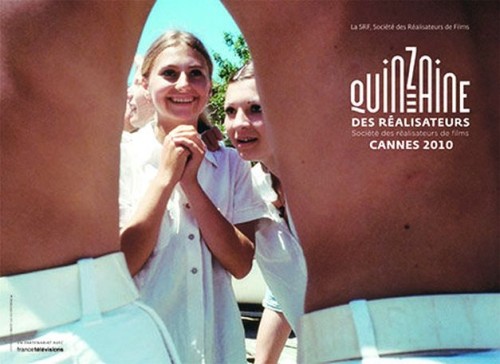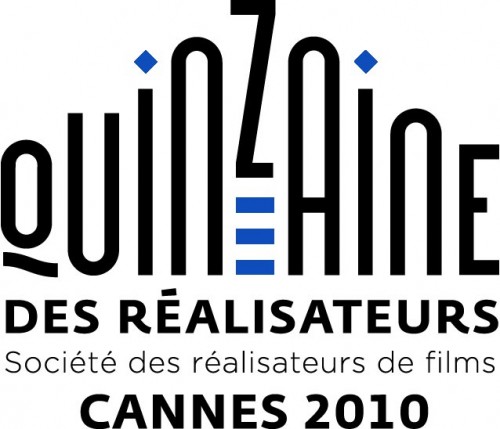 >>> LONG METRAGES / FEATURE FILMS

Alegria (Joy) de Marina Méliande et Felipe Braganca (Brésil)

All Good Children * d'Alicia Duffy (Royaume-Uni)

Alting bliver godt igen (Everything Will Be Fine) de Christoffer Boe (Danemark-Suède-France)

Año bisiesto * de Michael Rowe (Mexique)

Benda Bilili ! * de Renaud Barret et Florent de la Tullaye (France) (documentaire)

La Casa muda * (The Silent House) de Gustavo Hernandez (Uruguay)

Cleveland Vs. Wall Street de Jean-Stéphane Bron (Suisse - France) (documentaire)

Des Filles en noir de Jean-Paul Civeyrac (France)

Ha'Meshotet * (The Wanderer / Le Vagabond) d'Avishai Sivan (Israël)

Illégal d'Olivier Masset-Depasse (Belgique-Luxembourg-France)

The Light Thief d'Aktan Arym Kubat (Kirghizistan)

Little Baby Jesus of Flandr * (Petit bébé Jésus de Flandr / En waar de sterre bleef stille staan little) de Gust Vandenberghe (Belgique)

La Mirada invisible (The Invivible Eye) de Diego Lerman (Argentine-France-Espagne)

Picco * de Philip Koch (Allemagne)

Pieds nus sur les limaces (Lily Sometimes) de Fabienne Berthaud (France)

Le Quattro volte de Michelangelo Frammartino (Italie-Allemagne-Suisse)

Shit Year de Cam Archer (Etats-Unis)

Somos lo que hay * (We Are What We Are) de Jorge Michel Grau (Mexique)

Tiger Factory de Woo Ming jin (Malaisie)

Todos vós sodes capitáns * (Vous êtes tous des capitaines) d'Oliver Laxe (Espagne)

Two Gates Of Sleep * d'Alistair Banks Griffin (Etats-Unis)

Un Poison violent * de Katell Quillevéré (France)

* Film concourant pour la Caméra d'Or / Film competed to the « Caméra d'Or » Prize
>>> SEANCES SPECIALES / SPECIAL SCREENINGS
Stones In Exile de Stephen Kijak (Royaume-Uni) (documentaire)

Boxing Gym de Frederik Wiseman (Etats-Unis) (documentaire)
>>> COURTS METRAGES / SHORT FILMS

Cautare (Quest) de Ionut Piturescu (Roumanie)

Ett tyst barn (A Silent Child) de Jesper Klevenas (Suède)

Licht de Andre Schreuders (Pays-Bas)

Mary Last Seen de Sean Durkin (Etats-Unis)

Petit tailleur de Louis Garrel (France)

Shadows of Silence de Pradeepan Raveendran (France)

Shikasha d'Hirabayashi Isamu (Japon)

Tre ore (Trois heures) de Annarita Zambrano (Italie)

ZedCrew de Noah Pink (Zambie)
Et suivez aussi les autres blogs inthemood: In the mood for Cannes, In the mood for Deauville, In the mood for luxe.
12:47 Écrit par Sandra Mézière | Lien permanent | Commentaires (1) | Tags : cannes, festival, quinzaine des réalisateurs |
|
del.icio.us |
|
Digg |
Facebook | |

Imprimer | |
| |